I missed last week's ride. I'm so screwed.
I wasn't sitting around last weekend: I ran about 12 miles in the Sunflower relay in the Methow Valley.
But I wasn't biking, and as a result, I've lost some emotional momentum. I can't find any oflast week's "how hard could it be" confidence.
I'm feeling scared. Scared of the 76 miles coming up this weekend; scared of the relentless progression to longer and longer rides. If my older brothers weren't riding the STP with me, if I hadn't paid for this training series, if I wasn't writing this blog (!), I'd be thinking about quitting about now.
But I'm not going to quit. So I guess I have to suck it up.
I thought a lot about biking while I was running in the Methow. I remembered back in the day when I found myself in love with more than one man at a time: biking and trail running feels a bit like that. Always dreaming of the other.
I ran Leg 2 of the Sunflower, which had a long, flat, hot stretch paralleling Highway 20. Not ideal running conditions for me, but oh! it would have been lovely on a bike. I ran the last 6.5-mile leg just for fun, trotting through fields of wildflowers with high vistas of the North Cascades. I couldn't wipe the goofy grin off my face – so in love with the trail and the place and the moment. You couldn't get there on a road bike. (Well, I couldn't anyway.)
I started off my 5.7-mile leg way too fast, of course, all buzzed with adrenaline and excitement. I was surprised how strong I felt, and thanked those hills I've been biking up recently. I passed runner after runner at the beginning of the leg – who cares that they were likely pacing for a marathon and running twice as far as me in 90-degree heat:  I was leaving them in the dust.
I don't wear a watch and after maybe 4 miles asked a volunteer how much farther to the exchange with Leg 3. She said about a mile and a half. No problem, I thought, and soldiered on. And on. And on. I finally asked another volunteer how much farther, and she said, "Oh, about a mile and a half." Maybe I should wear a watch.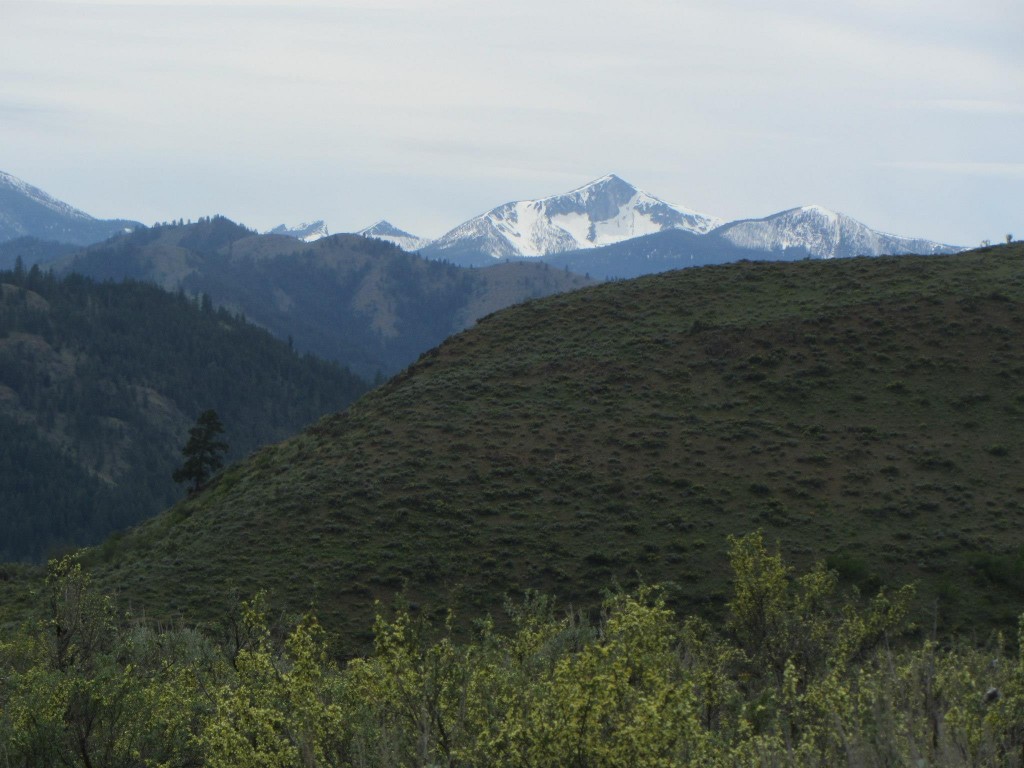 I got on my bike on Monday for a 30-mile ride (and weight workout, which in retrospect was perhaps overdoing it). Riding the last miles home through a thunderstorm and driving rain, I felt tired. Bone tired. I got myself up the Seward Park Ave. hill on some reserve of will. And spent the rest of the day eating, beginning with my children's leftover cereal from that morning.
I've been feeling pretty tired after rides. I know how to recover after a run: I know what to expect and what it takes out of me. But these rides, even a short, 30-mile (I love that 30 miles is now "short") ride, leave me feeling wasted. Exhausted. I haven't been this tired since I was pregnant. My coaching practice is neglected, my house is a mess, my children are raising themselves, my partner is shaking his head. I'm too tired to deal.
I need to figure out recovery. (And I take any advice in the comments below very seriously, so thank you in advance.)
And in the meantime, I've got a 76-mile ride on Sunday.
I'm going to practice looking forward to it, rather than being scared of it. I'm getting myself properly equipped with compression shorts and white tops (thank you, Lamar, for that tip). I'm not going to feel guilty about taking a couple of days off, not going to feel guilty about not taking the dog for a run.
How's this sound: "I'm so looking forward to Sunday's ride – we'll be riding through some beautiful country and I'm curious what 76 miles feels like on fresh legs."
I almost buy it.
Kathryn Saxer is currently enrolled in the Cascade Training Series, a 13-week training series designed to prepare Cascade members physically and mentally for  the Group Health STP or RSVP. She's a personal and professional coach in Seattle. When not learning how to bike long distances, she likes to run in the mountains, share adventures with her 7- and 9-year-old children, and cook terrible dinners for her beloved and long-suffering partner. She'll be reporting on her CTS journey weekly.